Mechanical production
Through the processing of metal materials, our company is focused on the mechanical production of precise components, using a wide range of metalworking technologies.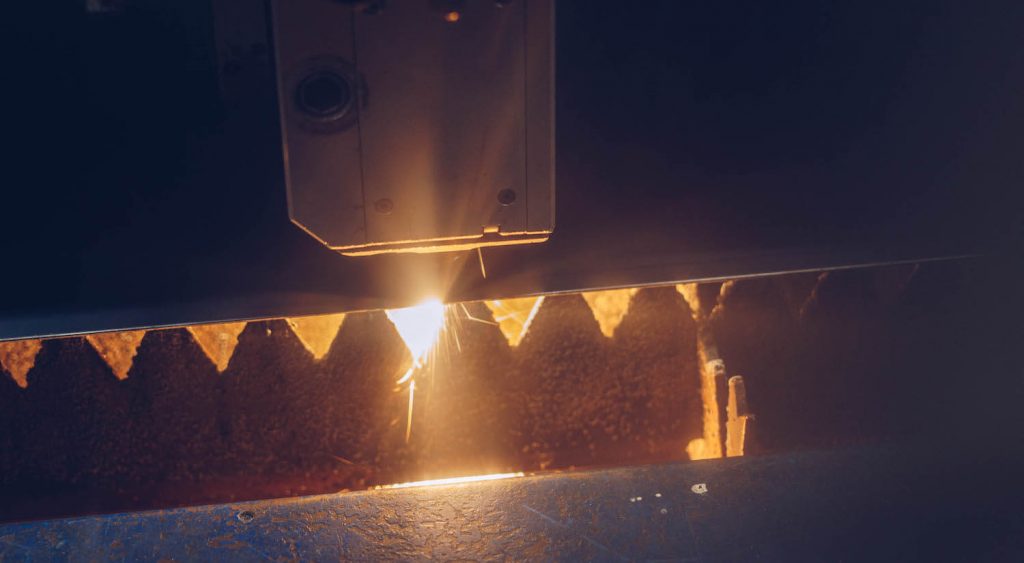 Laser cutting
Laser devices enable program-controlled cutting – cutting the material with a completely smooth cut without affecting the structure of the material, without its destruction, and with high cutting accuracy, even with the serial production of hundreds of pieces.
Active surface of the laser: 3000x1500mm. Material and maximum possible thickness of the cut: Steel: 20mm | Aluminum and its alloys: 8mm
Own capacity
We have our own capacities – machine park, production workshop and qualified workers with engineering education and many years of experience in the field. The production program enables the production of spare parts according to the documentation, small series and prototype production with an orientation towards high accuracy and quality. The machine park enables the production of CNC milled parts from plastics, aluminium alloys and metals.